Causes of Damaged Dental Crowns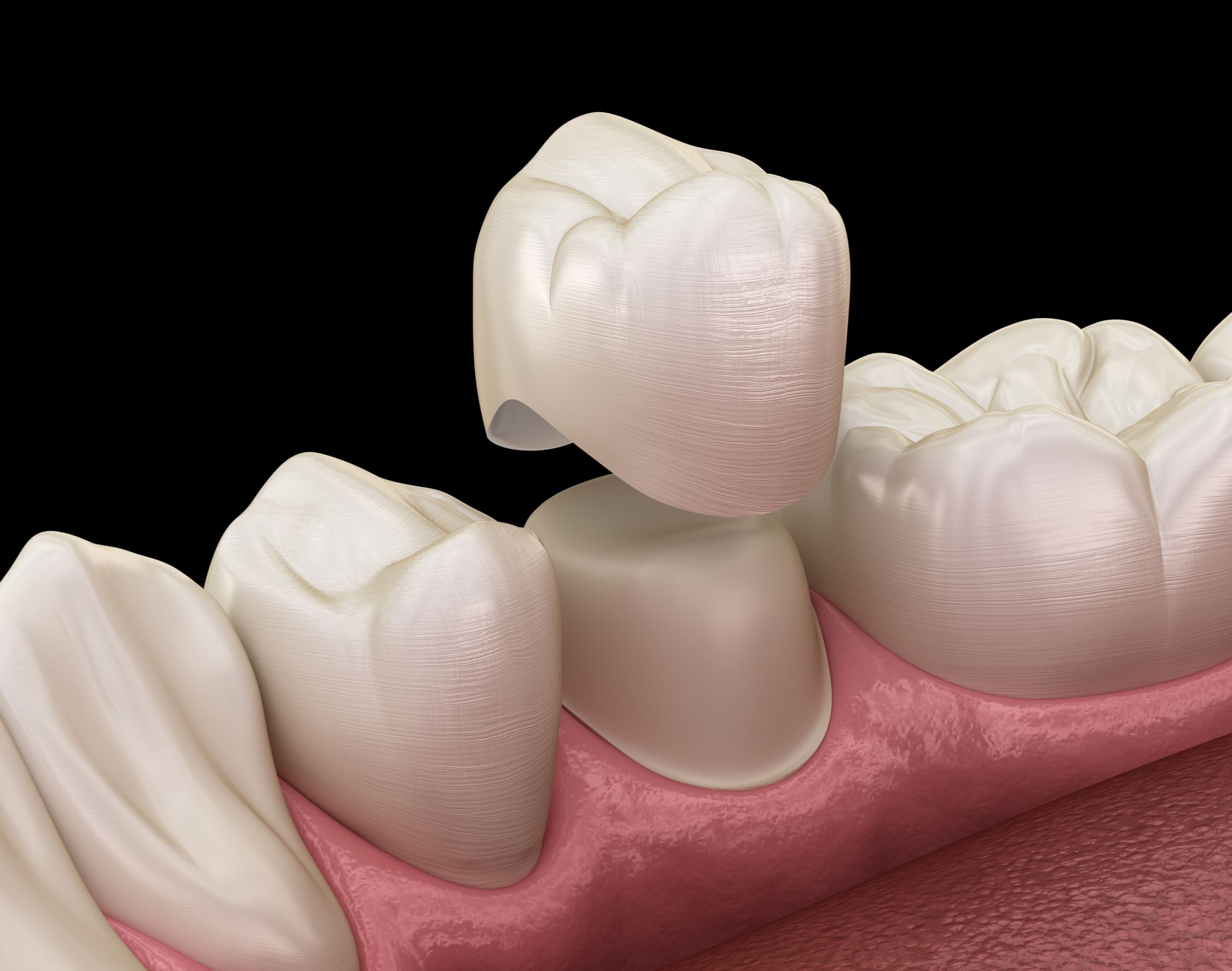 On average, dental crowns have a lifespan of about 10 years. Some crowns may last longer with proper care, but eventually they will need to be replaced. Dr. Kirk Kimmerling and Dr. Garrick McGrath believe in prolonging the benefits of crowns, which is why they offer people throughout the Marietta, GA area some common sense advice and insight regarding their dental crowns.
The team at Verde Pointe Dental Associates would like to go over some common causes of damage to dental crowns. When applicable, we'll offer suggestions to extend the life of these helpful restorations.
Regular Wear and Tear
Dental crowns are durable but they are not indestructible. They are subject to the forces of wear and tear just like natural teeth. Years of biting, chewing, and teeth grinding will eventually lead to crowns requiring repair or replacement.
Poor Oral Hygiene Practices
Brushing and flossing regularly is crucial for good dental health, but doing this the wrong way with the wrong tools could damage your crowns. That's why we tell patients in the Marietta area to use non-abrasive gel toothpaste and toothbrushes with soft bristles. This allows you to gently clean your teeth without scrubbing away your dental crowns.
Slips, Trips, and Falls
Falls are a leading cause of injuries, especially among the elderly. The Centers for Disease Control and Prevention (CDC) note that one in five falls leads to some kind of serious injury. Having a bad fall can result in dental injuries, which includes tooth fractures, tooth loss, and damage to crowns and other dental work.
Sports Injuries and Accidents
If you're in contact sports or combat sports, the risk of a dental injury is high. This, in turn, means a higher risk of a damaged dental crown. Even people in non-contact sports like basketball or soccer could be at risk for injury. This is why athletic mouth guards, helmets, and headgear are essential whether you're training or in a big game/match.
Vehicle Accidents
Auto collisions can lead to catastrophic injuries to various parts of the body. Given the high risk of head trauma and facial injuries, we felt it important to note the possibility of a vehicle accidents damaging a crown or other dental work.
Mishaps While Eating
Sometimes we don't take time to savor our food and chew slowly. This could lead to unexpected dental injuries. For instance, we may accidentally bite down on an unpopped popcorn kernel. Chomping down on a hard object like this can lead to major damage to a crown as well as your natural teeth.
Physical Altercations
If you're in a fight or assaulted, there's a risk of dental injury if you are struck in the head or face. This could also mean damage to a crown, or even having a crown completely knocked out.
Bad Habits
Bad habits can lead to broken teeth and crowns. If you chew pen caps, bite your nails, nibble on drinking straws, or crunch on large ice cubes, this can lead to damaged restorations and teeth. Avoid engaging in these bad habits for the sake of your smile.
Repairing and Replacing Damaged Crowns
If you live near Marietta and would like more information about dental crowns and how we can fix old restorations, be sure to contact our cosmetic and restorative dentistry center. The team at Verde Pointe Dental Associates can be reached by phone at (770) 423-4900.
Related to This