A missing tooth or teeth can leave you with a smile you may be too embarrassed to share. Unfortunately, an incomplete smile not only has an impact on your self esteem, but can lead to serious oral health issues, as well.
The good news is that the gentle and caring dental professionals at Verde Pointe Dental Associates in Marietta, GA, can restore your smile with zirconia or titanium dental implants.
Learn how our friendly dentistry can add the function and form back to your smile today!
Replace Missing Teeth
with Dental Implants
Tooth loss can impact the appearance of your smile, your confidence, and your oral health. When left untreated, your remaining teeth may become misaligned. Fortunately, you can fully replace one or more missing teeth with dental implants. Using a titanium or zirconia replacement tooth root, dental implants are surgically implanted into the jaw to support a number of restorations including dental crowns, bridges, dentures, or All-On-4 prosthetics.
Schedule a Consultation
with Our Team
Our team of expert dentists at Verde Point Dental Solutions in Marietta, GA, can provide every stage of dental implant treatment in one office, with no need for inconvenient referrals.
Contact us online or call or call (770) 423-4900 to schedule a dental implant consultation with Verde Pointe Dental Associates today!
The staff is very professional and courteous. They always go out of their way to make sure of my comfort and thoroughly explain all steps of the procedure so I am informed throughout the visit of the progress and anticipated completion time. Great group of professionals!

Debra A.
​Improve Your Oral Health
with Strong, Long-Lasting Dental Implants
Replace Missing Teeth with Dental Implants
The dentists at Verde Pointe Dental Associates in Marietta, GA, offer different types of dental implants and restorations to accommodate your needs. In addition to traditional single tooth implants restored with crowns, we also provide implant bridges, implant dentures, All-on-4®, and mini dental implants. These options can often eliminate the need for bone grafting if you have experienced too much jaw atrophy to support traditional implants.
While mini implants are smaller in diameter and require less bone tissue for support, All-on-4 implants are positioned at special angles to maximize contact with the available jawbone. During your consultation, your doctor will conduct a thorough evaluation to determine which type of implant is best for you.
Depending on how many teeth you need restored, your dentist may recommend different types, or numbers of implants. The Verde Point Dental Associates team is here answer any questions you may have about dental implants. We can guide you step-by-step through the procedure, discuss costs and financing options, and advise which course of action is right for you.
Candidacy
for Dental Implants
Our dentists will evaluate your candidacy by reviewing your medical history, listening to your concerns, and understanding your goals prior to treatment. Certain lifestyle factors, past surgeries or medical treatments, and current health condition can all have an effect on candidacy. Factors that must be considered include:
Dental Implant
Advantages
A traditional dental bridge, denture, or crown can only replace the portion of the tooth above the gum line. Traditional dentures can easily slip and shift out of place. Meanwhile, when a tooth is lost, the jawbone begins to atrophy in the absence of the tooth root.
Dental implants allow you to restore the entire tooth, from root to crown. They hold your restorations firmly in place as you chew and speak. They are also the only restorative dentistry solution that halts bone atrophy following tooth loss.
With dental implants from Verde Pointe Dental Associates in Marietta, GA, you can experience a complete and natural-looking smile that allows you to enunciate and feel confident.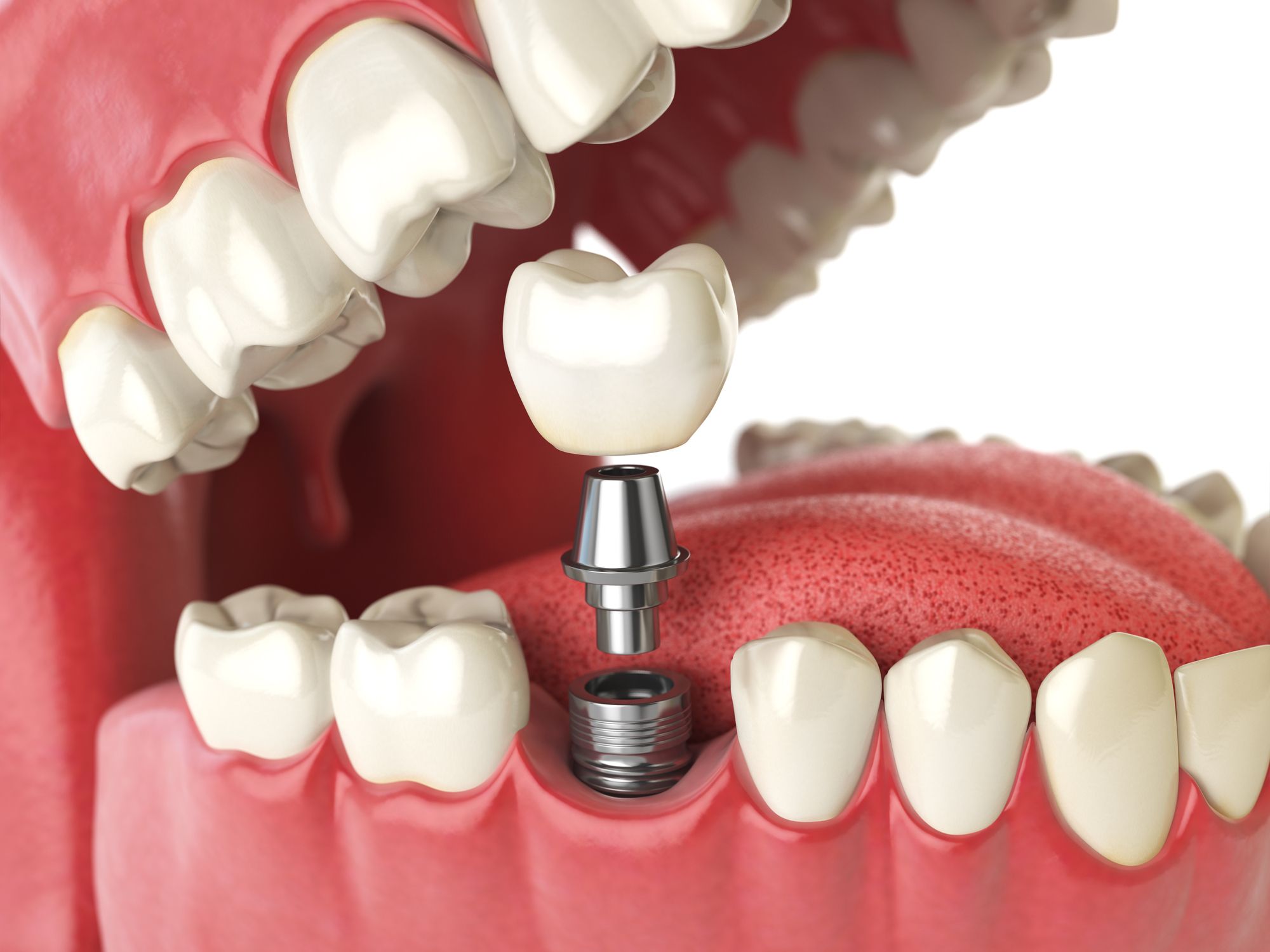 ​Maximizing
Your Benefits
The dentists at our practice in Marietta, GA, have implemented several measures to improve your treatment outcome. Our team often use surgical guides to make certain that your implant posts are placed in the best possible positions. This minimizes the risk of complications and can help your implants provide a lifetime of benefits.
We also use the highest quality materials and the latest implant technology. Top-of-the-line implants and restoration materials not only mimic natural teeth, but allow us to provide long-lasting results that help you take pride in your appearance.
With dental implants, you can experience a complete and natural-looking smile that allows you to speak clearly and feel confident.
Best dental care around. Never a problem. The dentists and hygienists are the absolute best at what they do!

Neel M.
​What to Expect
from the Implant Procedure
Placing traditional implants requires two surgical procedures. During the first, Dr. Fantaski, Dr. McGrath or Dr. Kimmerling, will place the dental implants into the jawbone. It will take about four to six-months for the posts to become fused with the bone tissue.
After the initial healing period, you will then undergo a second procedure to attach special abutments to the implants. These abutments will connect to your restorations. It takes about two weeks for the gum tissue to heal in a way that leaves the abutments accessible above the gum line.
After the dental implant surgeries, and once the gums around the implant heal, one of our dentists will take impressions that will guide the fabrication of your restorations. When your restorations are complete, you will return to have them attached to the implants.
All-on-4 and mini implants can be restored immediately following placement thanks to our in-house milling machine. Your dentists will let you know what to expect at each stage during the planning phase.
Gary Won't Consider Going Anywhere Else