Full vs. Partial Dentures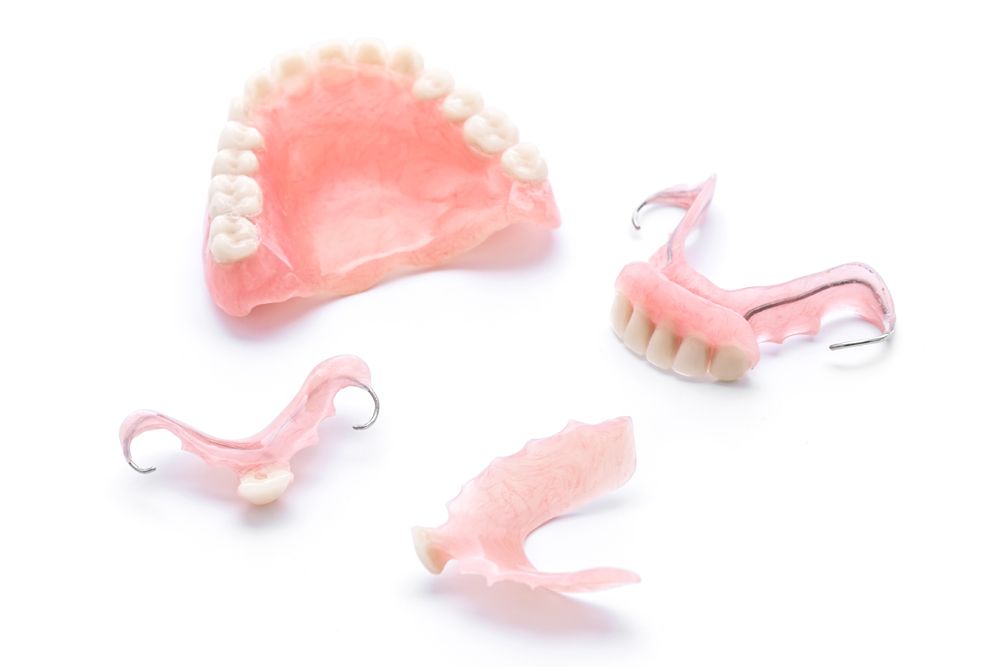 The American College of Prosthodontics estimates that 40 million people in the United States are missing all of their teeth. What's more, 178 million Americans are missing at least one tooth. Thankfully there are many options for tooth replacement available, able to address varying degrees of tooth loss. Full and partial dentures are a great treatment for people missing many teeth, and they are both completely customizable.
Dr. Kirk Kimmerling and Dr. Garrick McGrath have helped plenty of patients in the Marietta, GA area achieve healthy smiles thanks to full and partial dentures. The team here at Verde Pointe Dental Associates would like to compare these types of dentures and help determine what option is right for you.
About Full Dentures
Full dentures are dentures that are intended to replace all of a person's teeth. These dentures are a full set of false teeth, and they remain in place by bracing around the remaining gum and jawbone structure. Denture creams and dental adhesives can be used to secure the denture, keeping it in place while a person bites and chews.
Good Candidates for Full Dentures
Good candidates for full dentures are people who are missing most or all of their teeth. If a patient does have some teeth remaining, a dentist may recommend tooth extraction in order to accommodate the denture. This may not be the case for all patients, which is why a consultation is important.
About Partial Dentures
Partial dentures are sets of dentures that help replace some of a person's teeth rather than all of them. Like full dentures, dental bridges remain in place by bracing around the remaining jawbone and gum tissue. Brackets may also be put in place to clasp around remaining teeth and hold the partial denture secure.
Good Candidates for Partial Dentures
Good candidates for partial dentures are people missing multiple teeth. In these cases, a simple dental bridge is not enough to span the gap left behind from the patient's tooth loss. Partial dentures come in different custom sizes, which means dentists can design a denture to properly address the extent of a person's tooth loss.
What About Implant-Supported Dentures?
Implant-supported dentures are dentures that are anchored in place by dental implants. These titanium posts are anchored into the jawbone and gum tissue, fusing with the living structures of the mouth. Once a patient has fully healed, the dental implants can support all sorts of dental appliances.
Both full dentures and partial dentures can be supported by dental implants. The number of implants required and the position of the implants will be determined by the extent of the patient's tooth loss and other factors.
Determining the Right Option for You
As you can see, there are numerous options available to treat missing teeth, even complete tooth loss. The right option for you will depend on how many teeth you are missing as well as the health and condition of the healthy structures in your mouth.
During a consultation at our practice, we can go over your various options for tooth replacement. We will be more than happy to cover the risks and benefits of these treatment options and which one may be most ideal for you.
Learn More About Denture Options
For more information about dentures and what type would be best for you, be sure to contact our cosmetic and restorative dentists. We at Verde Pointe Dental Associates are here to help. You can reach us by phone at (404) 236-6865.
Related to This